Half-Life 2 - No Time To Grind Episode 62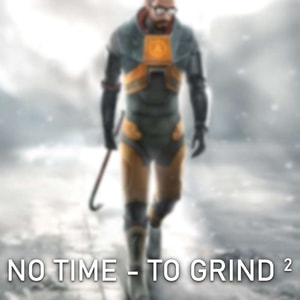 Rise and Shine, Mr Freeman.
Is it really that time again? This fortnight the boys played and reviewed the classic and renowned game that has shaped the way we experience PC games, Half Life 2. Half Life 2, Valve, and Steam have rippled through the culture of gaming like G-Man has changed the course of Earth's destiny after the Combine have attacked. But can you make it to ravenholm in time? Or is Nova Prospekt not a prospect when you only have a fortnight to play? Is Half Life 2 a game for a busy gamer in our hectic 2019 lives? Find out here!
No Time To Grind Episode 62
Of course I can tell you now that Half Life 2 did not win the Busy Boy Certification Award, but it DID win a different kind of commendation, tune in to find out!
You can find us on facebook @notimetogrindpodcast or on Instagram at @notimetogrindpodcast, and make sure to subscribe for more, and review highly to get us to play the game you want!
Find out more at http://notimetogrindpodcast.com